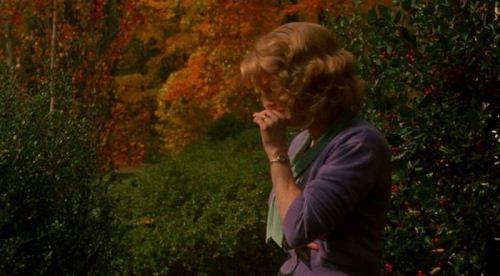 Quizás un golpe de viento te arrebate el fular que llevabas al cuello, y cuando lo recuperes te encuentres con otros ángulos de la realidad, otras miradas, patios traseros que nunca podrán ser fachadas. Quizá cuando, tiempo después, te lo pongas de nuevo, y te contemples en el espejo, con el fular alrededor de tu cabeza, como la corona de una reina destronada que no puede revelar sus lágrimas, asumas con pesadumbre que tu vida sólo eran reflejos hasta el momento en que un golpe de viento sacudió el hábito sobre el que se sostenía el escenario de tu vida, y lo arrojó como hojarasca sobre la nada, donde ya no hay nombres, sino miradas que se despiden sin haber unido nunca las yemas de sus dedos. Silencios que se morderán, silencios que se amordazarán. 'Lejos del cielo' (Far from heaven, 2002), de Todd Haynes, se construye, edifica su singular mirada, sobre los reflejos de 'Sólo el cielo lo sabe' (Alle that heaven allows, 1955), de Douglas Sirk. No es fotocopia, no es papel de calco, no es mirada nostálgica, sino una asociación con filo que nos recuerda que quizá haya huellas que siguen siendo pasos y pisadas en el presente. Y que sus raíces tenían simas aún más profundas de las que podían entonces revelarse. Los respectivos títulos lo evidencian. La de Sirk, Todo lo que el Cielo permite/All that Heaven allows, la de Sirk, Lejos del Cielo/Far from Heaven.
En la obra de Sirk se desentraña la dificultad para salirse del codificado y aparcelado universo de las fachadas, donde las apariencias son lo fundamental, una ficción en la que hay que ajustarse a un guión establecido, una pantalla de vida que cultivar y mantener como norma y hábito de vida. Cary (Jane Wyman) se sale del tiesto, o lo pretende, cuando se siente atraída por su jardinero, Ron (Rock Hudson), alguien más joven que ella, y de más baja categoría social, dos condiciones que hacen torcer el gesto a sus amigos y vecinos, y sobre todo a sus hijos, que no pueden aceptar que su madre se salga del papel adjudicado en la pantalla de su vida. La naturaleza, de resonancias thoreaunianas (el bosque en el vive aislado Ron, la presencia de los corzos junto a la ventana) es ese otro espacio que no parece permitirse en ese Cielo de reflejos, ficciones y pantallas. Hay que salirse del escenario para romper el cerco. No hay secuencia más elocuente, y desoladora, como aquella en la que Cary se mira en el reflejo del televisor que le han regalado sus hijos,la pantalla a la que le han relegado, una vida en diferido, pantalla conveniente para otros, lejos de la vida.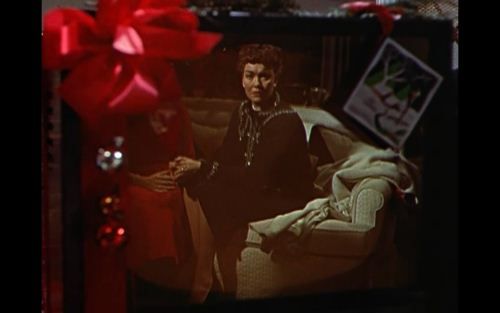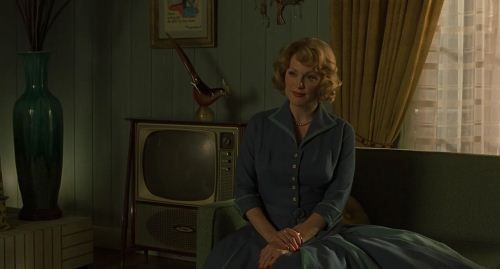 En la obra de Haynes no hay no siquiera la brecha de una fuga, como refleja la conclusión combativa de la obra de Sirk; hay una fuga aparente que es la de saber lidiar con los dos mundos, el de las apariencias y el de los deseos ocultos que no se pueden compartir en la pantalla pública. Desdoblas tu vida, y sobrevives. Sino te quedas con el objeto, un fular, que te recuerda lo que pudiera haber sido, lo que quisieras que pudiera haber sido. Porque cuando Cathy (Julianne Moore). recobró el fular que el viento había arrebatado de su cuello, se encontró con la mirada de podría rasgar el papel fotográfico en el que, cual papel de mosca, parecía cautiva, atrapada en su condición de imagen modélica. Esa mirada era la de un intruso, una figura que es mancha en el impoluto cuadro que constituye el escenario para su entorno social, porque es la mirada de su jardinero, Raymond (Dennis Haysbert), alguien de una categoría inferior, de otra extracción social, cual universo paralelo, ya que es negro. No importa que conecten sus sensibilidades, que sientan una sintonia tan intangible como lo que refleja una pintura abstracta, esa intangibilidad que parece, como siente y expresa Raymond, que te conecta con la divinidad.
Pero el mundo de las fachadas que habita Cathy, casas de muñecas en donde la naturaleza parece pintada, es un espacio de sonrisas esponjosas que no van más allá de comentar cuántas veces los maridos quieren sexo a la semana, como si fueran modelos de una pasarela que realizan gestos mecánicos ante una cámara invisible. Cathy calla lo que exige su marido, Frank (Dennis Quaid), porque la mirada de este, en la que parece avivarse ciertas brasas, miran hacia otras esquinas, hacia otros cuerpos, que además son masculinos. Son vidas que se sostienen sobre lo que callan. La vida de Cathy se tambalea con una doble revelación, primero, con la implosión en el propio hogar, con la revelación de los deseos ocultos, nunca compartidos, de su marido, como si descubriera a otra persona en aquel con el que lleva años conviviendo, y con quien ha tenido dos hijos, y, segundo, que propicia la quiebra de la imagen externa, con lo que va sintiendo con Raymond, en el que pronto interferirá el mordisco de las miradas ajenas que los encarcela en un cuadro figurativo en el que son dos figuras que nunca podrían vivir sino con vergüenza.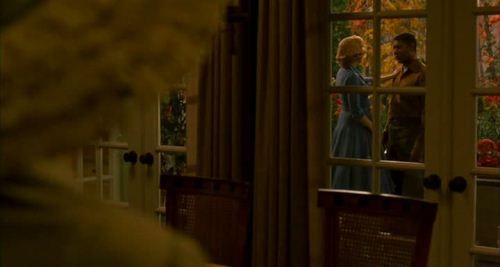 Su marido se enfrenta a ese deseo, en primer lugar, intentando extirpárselo, como si eso fuera posible, sometíéndose a una terapia en la consulta de un psiquiatra, intentando, después, como si fuera posible, tener sexo con su esposa, Cathy, lo que convierte el beso en una bofetada, aun accidental, y ya por último, como hábil funcionario de las apariencias (trabaja en una empresa de publicidad) opta por compaginar la liberación de ese deseo en la clandestinidad, y la apariencia inmaculada de vida de cartelera o poster. Cathy, en cambio, no puede encajar ni adoptar esa doblez de conducta, y de modo de vida. Se enfrenta a pelo descubierto con ese entorno que no hace más que devolverle bofetadas por transitar los espacios de ese otro mundo que es mancha. Cathy no duda en entrar en un bar en el que sus clientes suelen ser sólo negros, entra en ese otro guetto, para sentirse la única, la extraña, en otro entorno social, como Raymond cuando asistió a la exposición de pintura, en la que era el único negro. Pero no permiten esos cuadros abstractos, ni unos ni otros, ni blancos ni negros. Cada uno lanza sus piedras, reales o figuradas. Y las miradas que se aproximaron y sintieron una en otra se ven alejadas, separadas, por las pantallas que cercan la vida.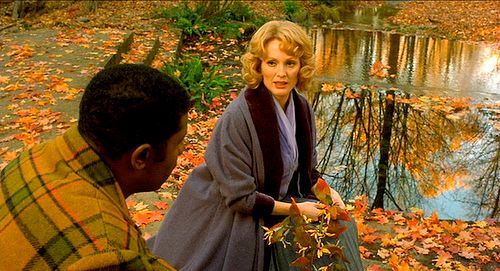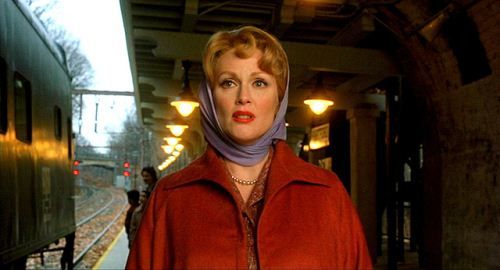 Aquella pantalla de televisor que atrapaba la vida como reflejo de Cary ahora es la entrada de un cine ante la que los transeúntes, todos blancos, miran con agresivo recelo la conversación entre una blanca y un negro, y una voz grita una advertencia cuando se traspasa el umbral y las miradas se hacen tacto, una mano en un brazo, una mano que interrogaba por qué tenían que distanciarse, una mano que tiene que replegarse porque un grito replica que viven lejos del cielo, y la distancia será la única que podrán habitar con el eco de lo que pudieron vivir en su breve encuentro, un fular como la corona de una reina destronada que ocultará unas lágrimas que podrían manchar las impolutas e invisibles espinas del torreón de fachadas en donde vivirá prisionera.