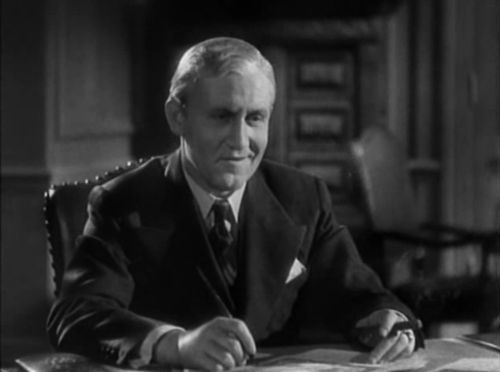 Pauline Kael recordó en 'Raising Kane' (1971), su ensayo sobre la película de Orson Welles, 'Ciudadano Kane' (1941) que existía una obra previa, con guión de Preston Sturges, que podía contemplarse como referencia, precedente o inspiración, 'El poder y la gloria' (Power and the glory, 1933), de William K Howard. Por la curiosidad suscitada, de entrada, propició que se recuperara una película que se daba por perdida. Por su parte, Welles declaró que la desconocía, aunque Herman Mankiewicz, el guionista, era amigo de Sturges. Este, por cierto, sentaría un precedente ya que por primera vez un guionista aceptó como parte del contrato el compartir un porcentaje de los beneficios que cosechara la película. Lo que se nos narra, también con una estructura narrativa tramada sobre una sucesión de flashbacks, es la vida de un potentado, dueño de una empresa ferroviaria,Tom Garner (Spencer Tracy, en una de sus más matizadas interpretaciones), de quien, en la secuencia inicial, se realiza su funeral.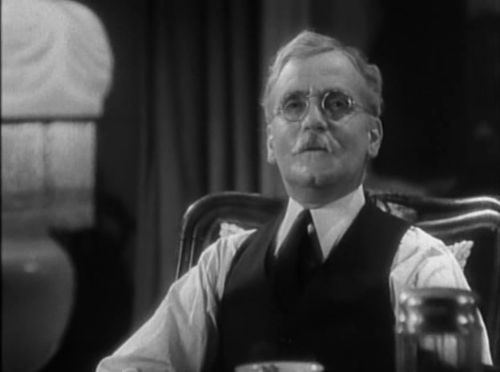 El relato no está planteado en forma de encuesta, como en la obra de Welles, y con la participación de varias perspectivas o versiones, sino que la evocación la realiza un sólo personaje, su amigo, desde la infancia, y secretario, Henry (Ralph Morgan, hermano de Frank). La incógnita no es el sentido de una palabra , 'Rosebud, que nadie escuchó, sino el por qué se suicidó, aunque sobre todo lo que se dilucida, y propulsa la evocación, es la consideración o calificación del potentado. Es el esclarecimiento del quién, o el debate que abren las dos extremas perspectivas sobre su persona. Para la esposa de Henry era un hombre egoísta, errado en todas sus decisiones, tanto en la faceta laboral, en la que su rigidez había propiciado que la huelga de los trabajadores derivara en un enfrentamiento violento que culminaría con un incendio y la muerte de cuatrocientos hombres, como en la vida privada, por abandonar a su esposa, Sally (Collen Moore), tras treinta años de matrimonio ( y de vida sacrificada por él), por una mujer mucho más joven, Eve (Helen Vinson). En cambio, para Henry era un hombre honesto, sincero (no era por capricho por lo que había abandonado a su esposa, sino porque realmente estaba enamorado).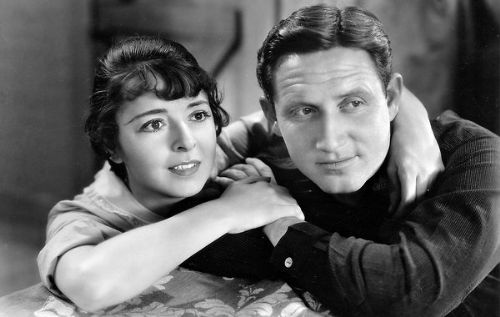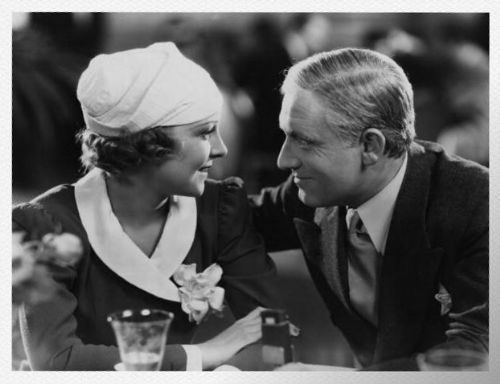 Quizá ambas perspectivas no anden desencaminadas, aunque sea porque quizá se complementen, o porque depende del ángulo desde el que se le enfoque. Cuando menos, no resulta tan fácil realizar un juicio tajante. En la evocación, cuya peculiaridad estructural es que no es un relato temporal líneal sino con constantes saltos adelante y atrás, se plantea cómo ese hombre rocoso, tan inflexible, también podía verse como alguien con una determinación inasequible al desaliento, que no teme arriesgarse aunque las circunstancias no sean propicias (cómo lanza al agua a su indeciso amigo Henry, cuando eran niños, para que aprenda a nadar). O cómo las raíces de su ambición quizá brotaran de quien luego se convirtió en víctima (de sí misma), ya que fue la esposa quien le impulso, determinó, convenció, para que fuera un hombre que aspirara a escalar en la posición social, y alcanzar el poder y la gloria. Esos saltos narrativos en el tiempo dotan de cierto singular dramatismo, sobre todo a los momentos que relatan los inicios de la relación entre Sally y Tom, tras ya saber el destino de su relación décadas después, cuando Tom era un mero guardagujas que fue alentado por su esposa a estudiar para ingeniero.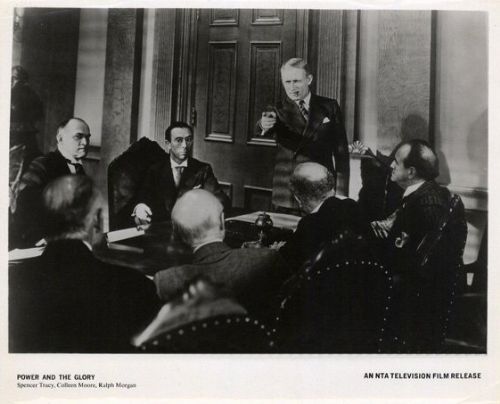 Tanto una como otro se encontrarán con que su proyecto, su ilusión, se vuelve contra ellos, y deja en evidencia su vida como un vacío sin sentido, como quien pierde el paso. Caso de Sally, quien sale como sonámbula a la calle, entrega su bolso a una florista, dice a su chofer que se marche y se deja arrollar por un tranvía. Porque acaba de ser 'arrollada' por su marido al decirle que otra mujer era quien se había convertido en el centro de su vida, como si de repente, tras una vida dedicada a cumplir las expectativas de ella, la vida modelada por ella, decidiera 'independizarse', y ella ya no fuera necesaria. Y la 'inversora' cae en bancarrota emocional. Pygmaliona se queda sin su Galateo. Como si para éste llegara el momento de vivir, de no convertir su vida en un proyecto, en una enajenación, en un sacrificio (una corrosiva mirada sobre el constreñido planteamiento vital del capitalismo). Lo sangrantemente irónico es que esa apuesta vital derivará en confrontar que su ilusión también se puede descascarillar, y dejar en evidencia que su vida es meramente la de una sombra, cuando descubre que su hijo es de otro, nada menos que de su hijo (aspecto que resultaba particularmente 'incómodo' por lo que fue objeto de cortes y rodaje de nuevas escenas por parte del Estudio), como si se volviera contra él la vida que ha gestado . Inversiones de vida. Vida de sombras, vida de pantallas. Vías muertas.