Érase una vez un director que se equivocó de puerta. En 'Lords of Salem' (2012), de Rob Zombie, Heidi (Sheri Moon Zombie) se queja a su casera de que en la puerta con el número cinco, al fondo del pasillo, había alguien, una difusa figura, en sombras, que no le ha devuelto el saludo. La casera le señala que no hay nadie en ese piso, aún nadie lo ha ocupado. Esa puerta, que desafortunadamente no tiene que ver con las de Lubitch ni con el camarote de los Hermanos Marx, supondrá la entrada en un siniestro mundo, el de las brujas, las posesiones, alumbramientos diabólicos, imaginería católica, satanismo, criaturas de rasgos deformados, monstruosidades de profuso vello y necesidad de visitar a una manicura (como la Catherine Deneuve de 'Repulsión' de Roman Polanski) o semejantes a un pollo escaldado, así como una variada gama delirios perceptivos en los que progresivamente se empantana la errática narración (porque no encuentra la misma dirección de David Lynch en 'Mulholland Drive', 2002). Viejos mimbres, ya polvorientos, en los que se extravía entra tanta telaraña.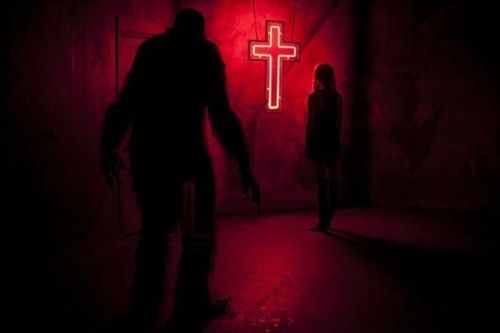 Es la puerta por la que transitó Roman Polanski en 'La semilla del diablo' (1968), con una mirada congelada, demasiado encorsetada. En ambos casos los personajes femeninos, que sufren el trance posesivo, están perfilados con tan difusos rasgos como esa figura incierta en el umbral de la puerta del fondo. En ambos casos la (per)turbación no cala, una por demasiado papel cuché en su aséptica configuración, otra por su suciedad granguiñolesca de diseño.Érase una vez un director que no sabía arrancar. La película se dedica casi una hora a darle al embrague, a calentar el motor, y cuando parece que va a arrancar, se estrella. Más allá de su no muy estimulante introducción, ese aquelarre en siglo pretérito en el que las brujas, the lords of salem, se desnudan y danzan ante el fuego después de mencionar a cierta criatura cuyo nombre está ya más que sobado en el imaginario cinéfilo y católico, la narración se centra en otro personaje, Heidi, a quien, significativamente, también nos presentan desnuda en la cama, mientras duerme.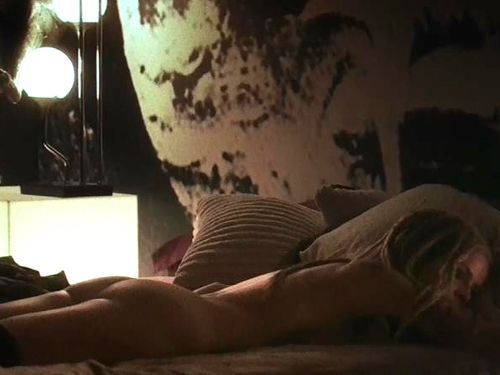 Heidi es una vivaz presentadora de programa radiofónico, decorada con rastas y tatuajes, que tiene un simpático perro, pero que parece haber tenido problemas con la adicción a las drogas, y que ahora parece ser la elegida de cierta venganza brujeril. Durante estos pasajes hay ciertos planos, ciertas secuencias, en las que se juega eficazmente con lo incierto (con movimientos de cámaras), con la irrupción de lo extraño o anómalo (la parálisis que sufren las mujeres cuando escuchan cierta canción), con la 'aparición' de lo siniestro (en el mismo encuadre: las primeras apariciones de la bruja sin que la vea Heidi), como hay un interesante uso de la música, pero no acaba de cuajar la atmósfera turbadora, sino que se quedan en amagos, espasmos, que no consiguen la continuidad necesaria. Quizá porque el personaje de Heidi no acaba de perfilarse, más bien un esbozo al que le faltan unir puntos en la línea inconclusa.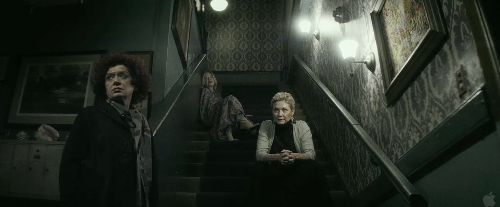 Cuando el personaje indefinido se desvanece, porque es poseído, y lo extraño se apodera de la narración, o se hace explicito, la narración va dando tumbos como si quedara expuesta a una tormenta en la que no sabes por donde caerá el próximo rayo delirante, la próxima alucinación, o criatura siniestra, pese a que algún detalle de humor negro la intenta reanimar, como la reunión de las tres hermanas o versión de los 'reyes magos' en forma de reinas brujas (Gesson, Dee Wallace y Patricia Quinn), con el investigador que encarna Bruce Davison.Rob Zombie es un cineasta que tiene sus admiradores. No puedo decir que particularmente me cautivaran 'La casa de los mil cadáveres' (2003), 'Halloween' (2007), sin la turbadora atmósfera de la obra de John Carpenter, y menos aún su secuela, 'Halloween II' (2009), que abandoné en la quincuagésima cuchillada, porque no disponía del ábaco para seguir contándolas. 'Lords of salem' parece querer salirse de las convenciones del género, aunque realmente se enreda en sus polvorientas lianas. Mucho delirio granguiñolesco que se queda en pintoresco exabrupto digno de entrañas más sustanciosas.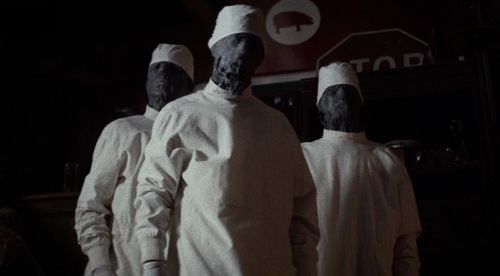 De nuevo, priman las superficies que se maquillan con tatuajes, caretas y otros atrezos y prótesis para disimular un muñeco de feria un tanto deshilachado. 'Lords of salem' es poco más que una resacosa reunión familiar en la que se homenajea a algunos rostros característicos del terror de los 70 y 80, como Judy Geeson, en 'El estrangulador de Rillington place' (1970), de Richard Fleischer, 'Miedo en la noche' (1971), de Jimmy Sangster o 'Una vela para el diablo' (1973) de Eugenio Martin, Dee Wallace, en 'La colina tiene ojos' (1977), de Wes Craven, 'Aullidos' (1981), de Joe Dante o 'Cujo' (1983), de Lewis Teague, Patricia Quinn en 'The Rocky horror picture show' (1975), de Jim Sharman, Bruce Davison, en 'La revolución de las ratas' (1971), de Daniel Mann, Andrew Prine, en 'Simon, king of the witches' (1971), de Bruce Kessler, 'Nightmare circus' (1974), de Alan Rudolph, y 'Profecía maldita' (1978), de Gus Trikonis, o una irreconocible Meg Foster, en 'Están vivos' (1988), de John Carpenter. Si aquí nos pusiéramos las gafas de la película de Carpenter veríamos muertos (de indiferencia).