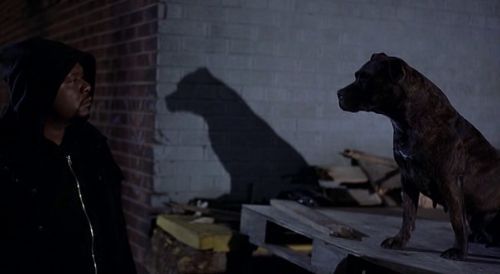 Considerarse muerto cada día, esa es la esencia del camino del samurai . Cada momento de la vida es un paso más hacia la muerte, y es un regalo de vida, una huella más que dejas en un territorio desconocido que surcas y exploras. Apareces a la par que desapareces. 'Ghost dog- camino del samurai' (Ghost dog, way of the samurai, 1998), podría haberse llamado también 'Dead man'. De hecho, Jarmusch consideró Ghost dog como título de la previa 'Dead man' (1995). Ghost dog, perro fantasma. Si Blake se abrazaba a un corzo con una bala también en el pecho, Ghost dog se contempla en un perro que le observa con la misma impavidez con la que él contempla el mundo. Impavidez, o templanza, para mantener el equilibrio y no precipitarse en el vacío, sino hacer de este desplazamiento firme.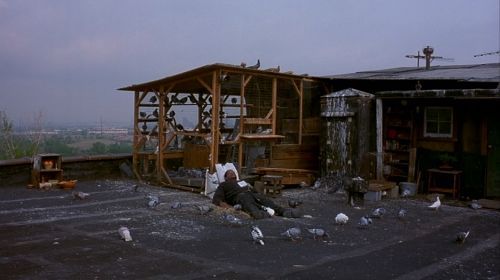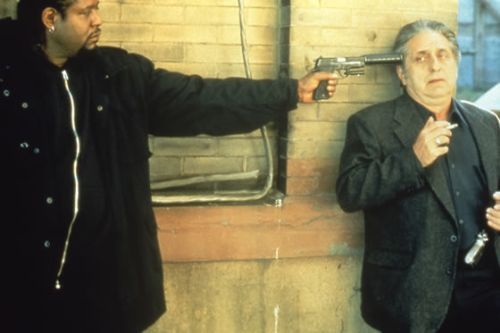 Blake es un asesino a sueldo de raza negra al servicio un gangster italiano. Es un elemento extraño, alguien que no pertenece a la 'tribu'. Es un asesino a sueldo, como Costello (Alain Delon), el protagonista de 'El silencio de un hombre', un samurai urbano, aunque él no vista gabán ni sombrero de fieltro, sino rastas y sudarera, y escuche rap. Costello escuchaba el canto de su pájaro, en una jaula, como en una vivía (y cantaba con su silencio) él. Ghost dog tiene un palomar, como Malloy, el personaje fronterizo que Marlon Brando encarnaba en 'La ley del silencio' (1954), de Elia Kazan.Ghost dog es como la criatura de Frankenstein, es el perro o siervo de quien le salvó la vida, Louie (John Tormey). Quien le creó tendrá que destruirle. Ghost dog habla con una niña, su singular discípula. No la lanza al agua porque la confunde con una flor, sino que conversa con ella sobre libros. Sobre la vida hay muchas versiones, por eso quiere saber su opinión sobre 'Rashomon'.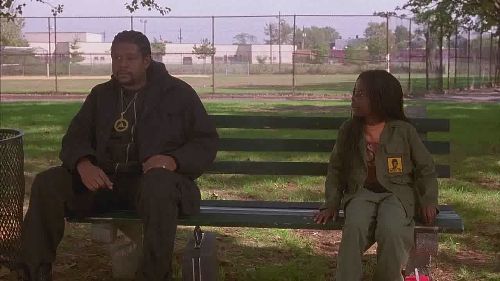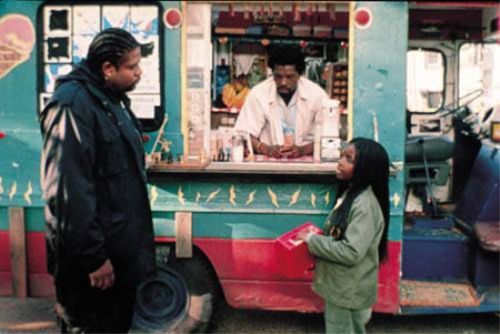 El mejor amigo de Ghost dog es Raymond, un vendedor de helados francés que no sabe inglés. Pero se entienden. Sintonizan. Hay quienes saben transcender diferencias, las restricciones tribales, los límites naturales o construidos. El actor que interpreta a Raymond, Isaac de Baankolé, será el protagonista de 'Los límites del control' (2008), 'el hombre solitario' que porta un traje azul parecido al que regala Ghost dog a Raymond, tras que lo haya usado para aniquilar a casi todos los gangsters italianos en la mansión. Aunque 'el hombre solitario' será alguien que utilice la imaginación, en el otro lado del espejo. 'Ghost dog' es una criatura de celuloide frankesteiniana, hecha de retales, de influencias (Melville, Suzuki) que lleva por la tangente, para crear su propia dirección, la que viaja en el universo de Jarmusch, uno de esos cines que tiene voz propia, singularidad empapada de raíces desde las que alumbró nuevos territorios. Ghost dog también tiene voz propia, desplazado, extraño, pero sabe que está en extinción, como los osos a los que matan los cazadores, en ejercicio de retorcida crueldad, porque saben que quedan pocos.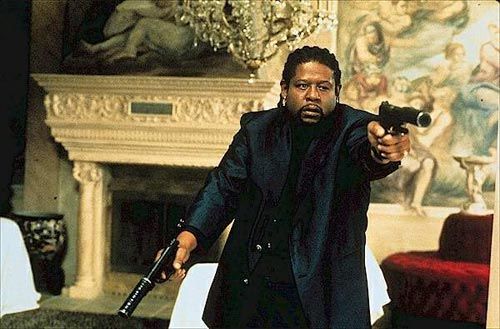 Distorsión, caricatura: No dejan de ver los personajes, en la televisión, dibujos animados, aunque ellos también lo pueden parecer. Los límites son difusos. Los tipos en los que se busca la singularidad, no dejan de ser, o de convertirse, en distorsiones, caricaturas. En eso se procura convertir a lo otro, así es más fácil de eliminar, sea oso, negro, o indio. 'Jodidos hombres blancos' vuelve a decir Nadie (Gary Farmer) cuando un par de gangsters italianos irrumpen en el tejado, y disparan a una paloma en otro gesto de retorcida crueldad (¿aunque no es la crueldad reflejo de nuestra raíz retorcida?). Insustancialidad, vacío, hombres huecos que son distorsiones, caricaturas de un vacío. Blake portaba un abrigo de pieles de oso. A Ghost dog le asocian con un oso. Ghost dog se desplaza en su coche, en la noche, por la ciudad. Pareciera que es el paisaje el que se mueve, y él permaneciera quieto, como decía el maquinista a Blake en el inicial viaje en tren de 'Dead man'. Ambos son ya hombres muertos cuando comienza la narración.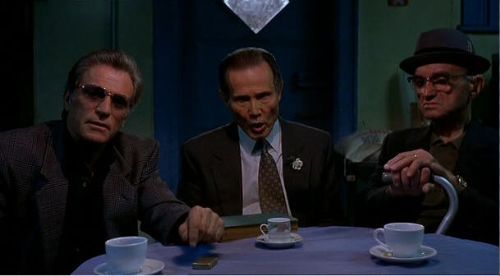 Como el que interpreta Bill Murray en 'Flores rotas' (2005) que viaja hacia el pasado, para encontrarse con tres fantasmas de lo que pudo ser, tres mujeres, para reanimarse y darse a luz de nuevo y quizá dejar de ser un espectro en vida. Tres eran los pistoleros que perseguían a Blake. Tres los jefes de la banda de gangsters italianos que desconocen que viven en un ámbar, un universo masculino de rigor mortis. La trinidad que confronta con la propia muerte. Los contrarios que propician que progreses en el desplazamiento, en el camino, en el viaje. La forma es el vacío, porque provenimos de la nada, y en la nada todo es posible. Ahí reside su plenitud, su infinito, su siembra de lo posible. La mirada que se desplaza y discierne en un viaje que no deja de ser un sueño, o como un sueño en el que no es necesario huir de la lluvia, y refugiarte bajo las cornisas, porque siempre acabará empapándote.