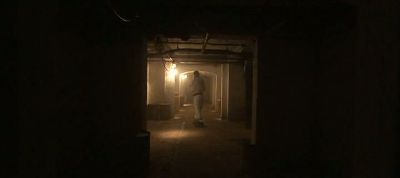 El laberinto de la mente, tan incierto como puede serlo el de la realidad. 'Session 9' (2001), de Brad Anderson, explora, turbadoramente, ese movedizo territorio intermedio que sume en el extrañamiento que es desorientación. No hay mapas, los límites se difuminan. El entorno, el 'afuera', sugestiona, un sanatorio psiquiátrico abandonado, las cintas grabadas de una entrevista a una de las pacientes, que sufría múltiple personalidad, una la tenía en la lengua, otra en los ojos, pero ¿y la otra tercera? Entran en juego las mentes, las de los cinco limpiadores que tienen que realizar la tarea de 'desintoxicación espacial' en una semana. Cada uno con sus expectativas, con sus frustraciones, con la carga acumulada de ansiedad.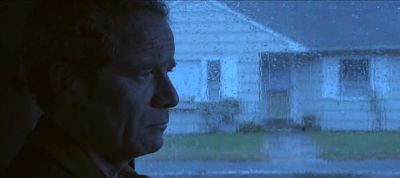 Alguno con la resistencia ya sobrepasando el límite. Alguno quizá vulnerable a la influencia de ese desasosegante entorno, ya sea por reflejo, como contraste que detona una fuga en la mente, aunque quizá entre los poros de aquellos espacios ruinosos resida algo inefable, una siniestra amenaza que repta invisible entre las sombras. Hay voces que se escuchan, aunque incierto si provienen de ese espacio, o de la propia mente. La mente también tiene sus fuera de campo, sus oscuridades, sus sótanos. Sombras que reptan en su interior como quemaduras hasta que se transforman en filo.Hay quien, como Jeff (Brendan Sexton III), tiene miedo a la oscuridad, padece nictofobia. Hay quien, como Phil (David Caruso), necesita la droga para aliviarse.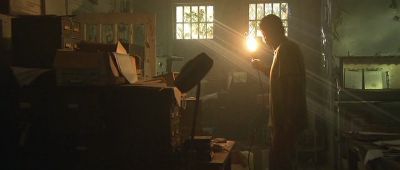 Quien, como Mike (Stephen Gevedon), necesita de otras historias para compensar la propia, que se ha estancado en lo indeciso, en unos sótanos de la vida, trabajando como limpiador, cuando quizá podría ya haber se titulado como abogado. Hay quien, como Gordon (Peter Mullan), sufre la sobrecarga de tensión de atender a un hijo recién nacido, de soportar sus lloros, de no carecer de tiempo para sí mismo, de sentirse ahogado porque tampoco el trabajo da lo suficiente, o hay que recurrir a hacer un trabajo en el triple menos de tiempo, para conseguir rascar algo de remuneración. La oscuridad parece pesar como una losa que se cierne, y asfixia. El hogar mismo ya parece convertirse en un fuera da campo, en el refugio imposible en la intemperie desazonadora de la vida que puede ser como un sanatorio psiquiátrico abandonado, en el que cualquier recoveco puede deparar una amenaza aunque sea como reflejo de alguna mente que, desquiciándose, ha traspasado ya cierto umbral de resistencia.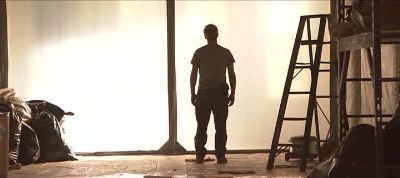 Desde la magnífica 'The haunting' (1963), de Robert Wise, no se había extraído tal fuerza expresiva de un decorado, de un edificio, como es el caso de The Danvers state mental hospital, convertido en otro personaje, en el principal personaje. No hizo falta construir decorados, ni 'maquillar' uno preexistente, para hacerlo más siniestro. Este sanatorio clausurado años atrás, en 1992, era un espacio que Anderson conocía sobradamente, y que ya tenía en mente como la localización para esta historia, cuando coescribió el guión junto a uno de los actores protagonistas, Stephen Gevedon. Fue su tercera obra, y me parece la más poderosa de su filmografía hasta el momento, sobre todo por esa efectiva atmósfera sofocada, lúgubre y malsana que no es habitual admirar ( y disfrutar) en el reciente género de terror de las últimas décadas.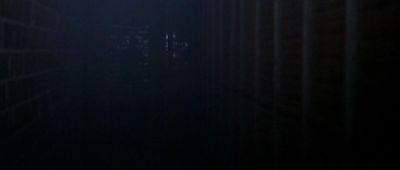 Esa capacidad de crear una atmósfera perturbadora sobre lo insinuado y sugerido, sobre lo contenido y latente (una violencia que se palpa pero que durante gran parte del metraje no se 'manifiesta', o evidencia), sobre la progresiva sedimentación del extrañamiento. Anderson no se ha superado, aunque sus siguientes obras hayan sido todas ellas interesantes, tanto sus producciones cinematográficas 'El maquinista' (2004), 'Transsiberian' (2008) y 'Vanishing on the 7th street' (2011), como sus trabajos televisivos, sea la docena de episodios para la serie 'Fringe' (2008-2011), o los que realizó, para cada uno dos, para 'Person of interest', 'Boardwalk empire', 'The killing' o'The wire'; de esta, uno de ellos, me pareció el más potente de la primera temporada, el décimo, 'The cost' (2002).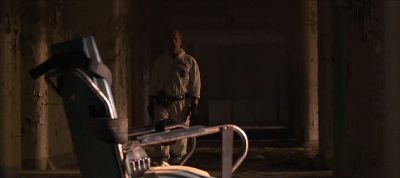 'Sesión 9' transpira inestabilidad por todos sus poros, y cimientos. Hay espacios que se convierten en condensación del terror abisal de la película, como esa silla al fondo de un corredor arrumbado y oscuro, como una incógnita en mitad de un espacio asolado. La oscuridad se convierte en ese territorio desconocido que puede engullirte; la secuencia en la que Jeff huye, por el pasadizo subterráneo, aterrorizado por la oscuridad que le 'persigue' cuando se produce el fallo eléctrico. O la subyugante secuencia en la que Hank (Josh Lucas) camina por el espacio subterráneo dividido por una verja (por un lado iban los pacientes, por el otro los médicos), y advierte una figura oscura al fondo del pasillo. ¿En qué lado estarían cualquier de ellos? Las interrogantes se deslizan como una alambrada de espinos, las que han perforado ya la mente de alguno de ellos, las que se van insinuando con las voces de las grabaciones que abren fisuras hacia lo inconcebible. Hay laberintos en los que te puedes extraviar, sin retorno.